12 Seasons & Over 300 Episodes
In 2010, notable authors Benjamin Alire Sáenz and Daniel Chacón began hosting a local literary radio show out of El Paso, Texas that quickly became one of the most important radio programs and podcasts about writers and books in North America. After Sáenz's retirement, author Tim Z. Hernandez joined the team as a host.
Words on a Wire has aired over 300 episodes, which have included several U.S. Poet Laureates and Pulitzer Prize Winners, among other authors, artists, and thinkers.
Airing locally on Sundays and on-demand on all major podcast platforms, Tim and Daniel speak with a wide range of guests, including poets, fiction writers, philosophers, scientists, and musicians.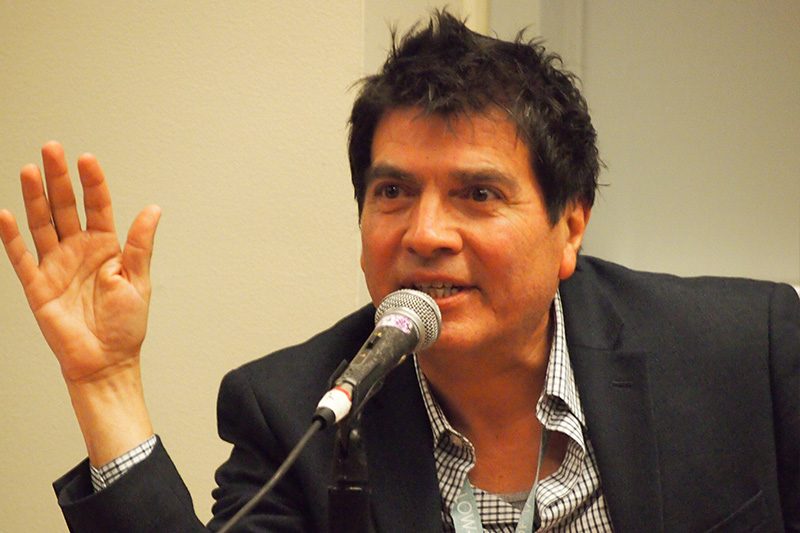 Daniel Chacón
Daniel Chacón is a founding host of Words on a Wire and an award-winning author. His latest works of fiction are the story collection Kafka in a Skirt (2019) and the novel The Cholo Tree (2017). He is the  author of Hotel Juárez: Stories, Rooms, and Loops (2013), which won both the 2014 Pen Oakland Award for Literary Excellence and the Tejas NACCS Award for Best Book of Fiction for 2013. His collection of short stories, Unending Rooms, won the 2008 Hudson Prize. He also has another novel, and the shadows took him, and another collection of stories called Chicano Chicanery. He is editor of the posthumous poems of Andrés Montoya, A Jury of Trees and co-editor of The Last Supper of Chicano Heroes: The Selected Work of José Antonio Burciaga. His fiction has appeared in the anthologies Latino Boom; Latino Sudden Fiction; Lengua Fresca: Latinos Writing on the Edge; Caliente: The Best Erotic Writing in Latin American Fiction; and Best of the West 2009: New Stories from the West Side of the Missouri. Chacón is a recipient of The Hudson Prize, a Chris Isherwood Foundation Grant, The American Book Award, The Pen Oakland, and the Peter and Jean de Main Emerging Writers Award, among others.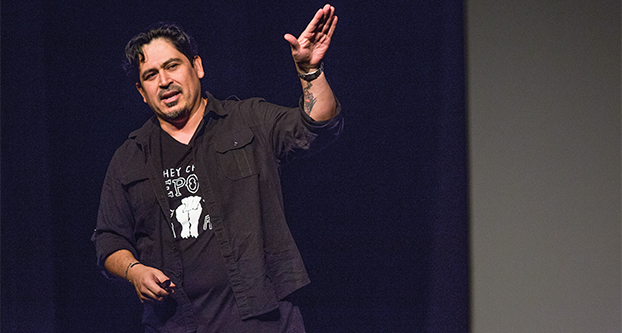 Tim Z. Hernandez
Tim Z. Hernandez is a Words on a Wire Host, an award-winning author, research scholar, performer, and professor. His debut collection of poetry, Skin Tax received the 2006 American Book Award, and the James Duval Phelan Award from the San Francisco Foundation. His debut novel, Breathing, In Dust was featured on NPR's All Things Considered, and went on to receive the 2010 Premio Aztlan Prize. His second collection of poetry, Natural Takeover of Small Things received the 2014 Colorado Book Award, and his novel, Mañana Means Heaven, went on the receive the 2014 International Latino Book Award in historical fiction. His latest book, All They Will Call You, is a genre bending work of non-fiction based on the song by Woody Guthrie, "Plane Wreck at Los Gatos (Deportee)." This book is the first installment of The Plane Crash Series, a project that he considers his life's work. For this work he was awarded the coveted Luis Leal Award for Distinction in Chicano Letters by the University of Santa Barbara in 2018.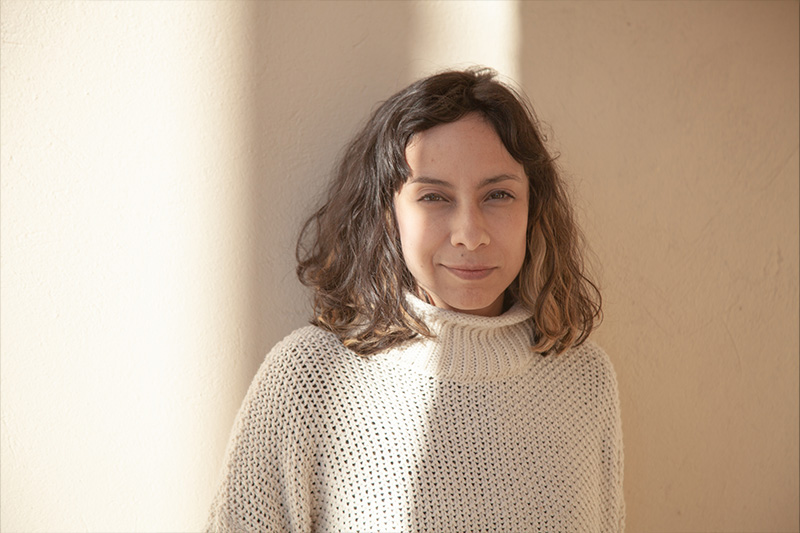 Iliana Pichardo Urrutia
Iliana Pichardo Urrutia has worked as an editor for academic publications and film festivals. As a screenwriter, she has worked in TV series, documentaries and fiction films. She is cofounder of Buñuelos, an artist collective devoted to transmedia projects, with special interest in experimental cinema and documentaries that address social issues. The documentary essay she co-directed, Los aparecidos (2018), won the Jury Price in the M68: Experimental Practice and Short Film Contest in Mexico City. She is currently an MFA candidate at the Bilingual MFA Program at UTEP.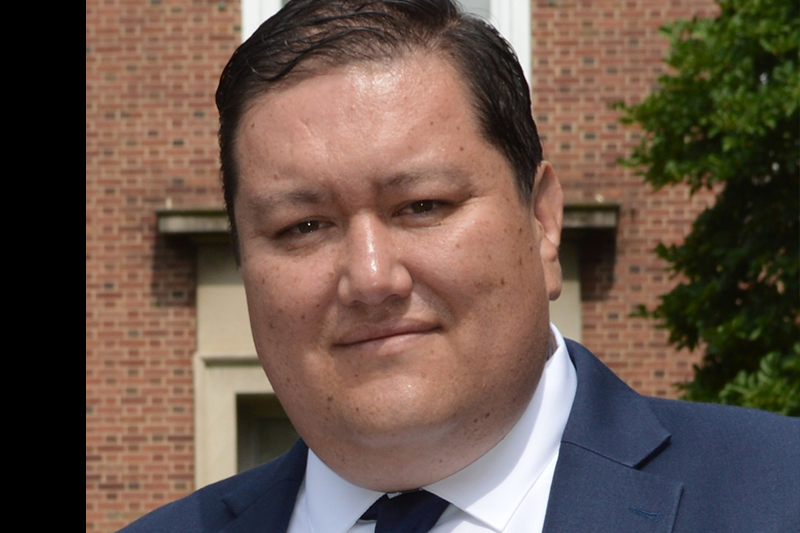 Will Rose
Will Rose is a longtime technology and marketing executive based out of NYC and Texas.  He is the co-founder of Words on a Wire's publishing imprint, eRadical Books, and now spearheads marketing strategy for the Words on a Wire podcast. He also serves as Chief Technology Officer at the EdTech startup, Student Select, and as Head of Data Science at the artificial intelligence company, Harqen AI.