M. L. Williams
November 27, 2022
Host Daniel Chacón speaks with writer M.L. Williams about his book Game.
M. L. WILLIAMS is author of the chapbook Other Medicines and co-editor of How Much Earth: The Fresno Poets, and he served as editor or co-editor of Quarterly West for five years. His work is in many journals and anthologies, including Plume, Hubbub, Salt, Western Humanities Review, Miramar, The Journal of Florida Studies, The Cortland Review, Live Encounters Poetry, and Stone, River, Sky, and has been nominated for several Pushcart Prizes. He co-emcees the Poetry Stage at the Los Angeles Times Festival of Books, and he teaches creative writing and contemporary literature at Valdosta State University.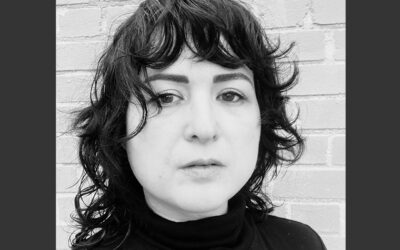 Bonnie Ilza Cisneros November 21, 2022 Bonnie Ilza Cisneros is a fourth-generation educator in a line of Tejana school teachers. Bonnie holds an MFA from Texas State University, is a member of Macondo Writers Workshop, and was awarded a NALAC artist grant in 2018. She...